Good business – Good lives
We believe that purposeful business builds community, provides a pathway of self-determination and ultimately reduces inequality. We do this by working with partners in supporting the Small and Medium Enterprises (SME) impact sector in developing economies.
Why support the SME impact sector in developing economies?
Inequality is on the rise. The COVID-19 pandemic has lead to a global increase in inequality. Impact SMEs are well placed to create jobs and economic development whilst reducing inequality.
SMEs create jobs, community and a pathway for self-determination. SMEs are responsible for more than two thirds of all jobs worldwide. They also account for the majority of new job creation. They provide a pathway for self-determination and connectedness at a community level.
Impact SMEs create greater financial equity and better development outcomes. Businesses led by women in developing economies reinvest 80% of their income in the wellbeing and education of their families.
SMEs deserve our attention and support. SMEs are known as the 'missing middle' in developing economies, they are often too large for micro-finance and too small for mainstream investors and larger banks.
SMEs are vulnerable to shocks. Between 40-60% of SMEs do not open their doors after a disaster.
"The COVID 19 pandemic has shown us how vulnerable we all are. None of us is immune. It has also shown us is that the systems and structures we had previously built do not serve us well. This is particularly the case for the most vulnerable and marginalised. The pandemic has exacerbated and amplified inequality within and between countries. It has caused our social fabric to fray and in some cases tear. Whilst the current situation is challenging, it also provides us with an opportunity – an opportunity to build back better. I believe that good business has a role to play in rebuilding resilience and addressing injustice. To help build regenerative and sustainable systems for both people and planet to flourish. We are part of a global movement, I invite you to join us."
Peter McMullin AM, Founder of The Good Business Foundation.
Support for the SME impact sector – Building capacity and demand for the next economy.
We partner with values aligned organisations that support impact SMEs in developing economies. Our work together is focused on how best to build capacity and create inclusive economies that in turn reduces inequality. Typically these organisations provide critical mentoring and technical assistance, access to markets and capital and work with us in helping to build the next economy.
Access to markets and capital for Impact SMEs
Creating access to capital and not just capacity within the impact SMEs is critical. This work focuses on how to create access to institutional and mainstream lenders. This approach builds sustainability and impact within the mainstream financial system. At times we provide a bridge between impact SMEs and this system through investing in impact funds.
Building the impact SME market – providing enabling environments for people and planet
We work with business networks, associations, investors and practitioners to amplify the voices of the SME impact sector. This includes supporting learning events, applied research, and brokering connections to expand those investing in, supporting, and participating in the SME impact sector of emerging economies.
The Good Business Foundation acknowledges Aboriginal and Torres Strait Islander people as the first people of Australia and the traditional custodians of the land on which we work and live. We pay our respects to Elders past, present and emerging. We acknowledge that sovereignty was never ceded, and we support establishing recognition, self-determination and representation for First Nations People in the governance of our country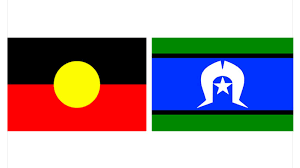 Please note applications for support can only be made upon invitation.